sedvictacatoni
Well so I got a kink bingo card.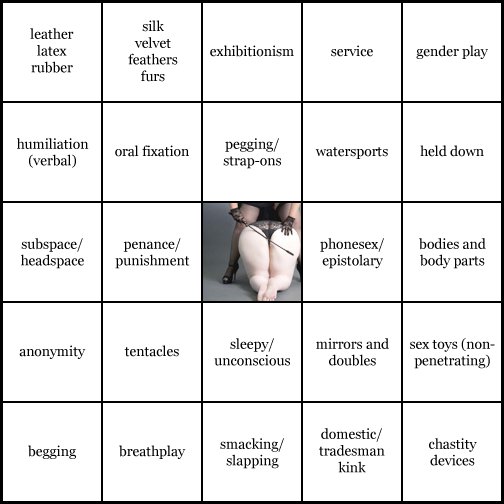 Weeell OK then. There's no really obvious thing but I guess I'm probably going for the
topmost row
? I'm reminded now as to why I never get around to writing fanfiction, because the card is sort of divided between "Wow, what can I even do for that?" squares and "Holy crap, I don't have the balls to write that" squares. But I kind of wanted an excuse to spend the summer writing unrepentant pornography, so we shall see.
Also there's no square for that repellent Weyoun idea. The internet is probably better off for that though.